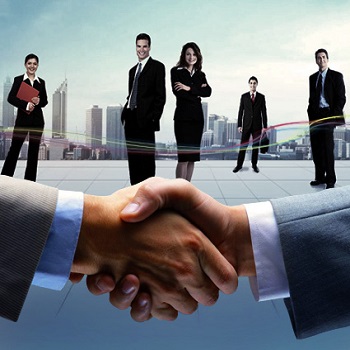 Most of the job-seekers find that getting the perfect employment is often excruciating and stressful. Too many hurdles are there on your way to prove your candidature. Many myths are there around the business of placement consultant which restricts people to try something out of the box. It may sound like a corporate undertaking but it does not work for free! Though it does not charge the job-seekers!
In today's age, placement consultants in Greater Noida are standing on a new pathway to create new opportunities for deserving candidates along with the employers. In short, placement agencies are the job providers of the country. Why they are the reason to get a chance to participate in a huge recruitment drive?
Here are some potential reasons to understand why a placement consultant should be your first choice to serve your employment needs.
1. Professional stature – A reliable consultant is a trustworthy source for the employer as the company knows if the agency is referring any candidate he must have already passed the preliminary interview and pre-selection rounds organized by it, so he must be a deserving one!
2. Factual representation – If the placement agency is recommending a company then it must be a genuine one which stands by its name, i.e. it will not shut its shop anytime! It must also follow labor laws passed by the government and employees can work comfortably here.
3. Strong market analysis – As per their training to handle human resource requirements, placement consultants approach directly and clearly their candidates. They are aware of all the upcoming breaks and can offer ready reference to a local or a far off candidate to fulfill the vacancy.
4. Time saver - A consultant agency has a practical approach towards handling, planning and executing applications. It performs quick sorting of applications than the candidate and hence you will not have to wait for weeks to attend an interview!
5. Destiny maker – There are many companies that do not advertise job openings and give recruitment through consultancy agencies. Contacting such placement consultants in Greater Noida, you can also expect chances of getting interview calls from overseas companies as well.
6. Confidentiality – When you are sharing your personal information with a renowned consultancy firm, you must be assured that your data is in safe hands. Recruiters generally do not disclose their employees' information to others for maintaining the confidentiality of their job status.
7. Resume developer – Are you sure that you have structured your CV perfectly for your benefit? Most of you don't. Placement consultants are experienced at this and provide tips to update your job application by minimizing your failures.
8. Guide – Contacting a top-ranking placement firm you can be guided well for how to prepare for your interview rounds. It will help you in overcoming your weak points and highlighting your strengths.
9. Free! – Recruitment agencies do not charge from the job-seeker candidates. It's an open portal where you can apply with confidence to get your desired job.
Make your life easier with a placement consultancy and get the right job in the right time!